We're moving to Techniplas.com.
Learn more about how we are Making the Connected World today.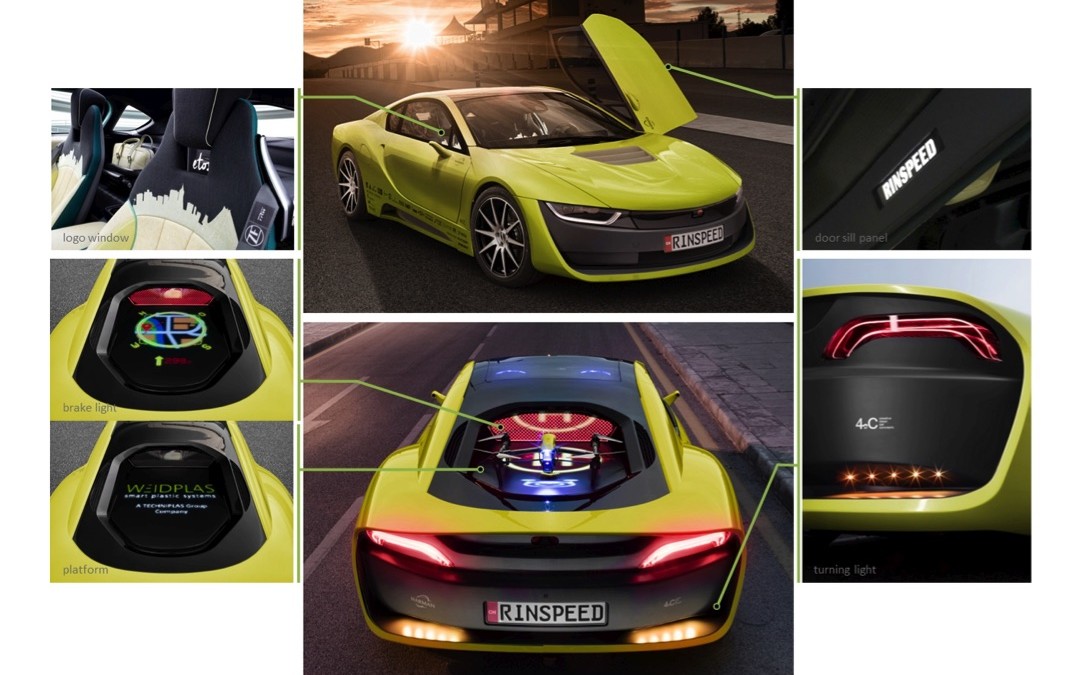 The 22th concept car from Rinspeed is celebrating its world premiere in 2016 for the first time at CES (Consumer Electronics Show) in Las Vegas and will be presented for the European market, as usual, at it's Swiss home country during the Geneva Motor Show. As in...
read more

Your Reliable Global Partner
WEIDPLAS is a leading global producer of highly engineered and technically complex plastic components. Our core product lines include precision automotive components and modules, advanced lighting applications, and mechatronic and decorative solutions based on advanced plastic manufacturing technology.
TECHNIPLAS® at the 2017 Consumer Electronics Show (CES)
We invited guests and customers into our suite during CES to share the "TECHNIPLAS Experience." We created a sculpture that simulates the elegant lighting technology that is used on the Faraday Future FF 91 to demonstrate the flexible and thinness of the design.